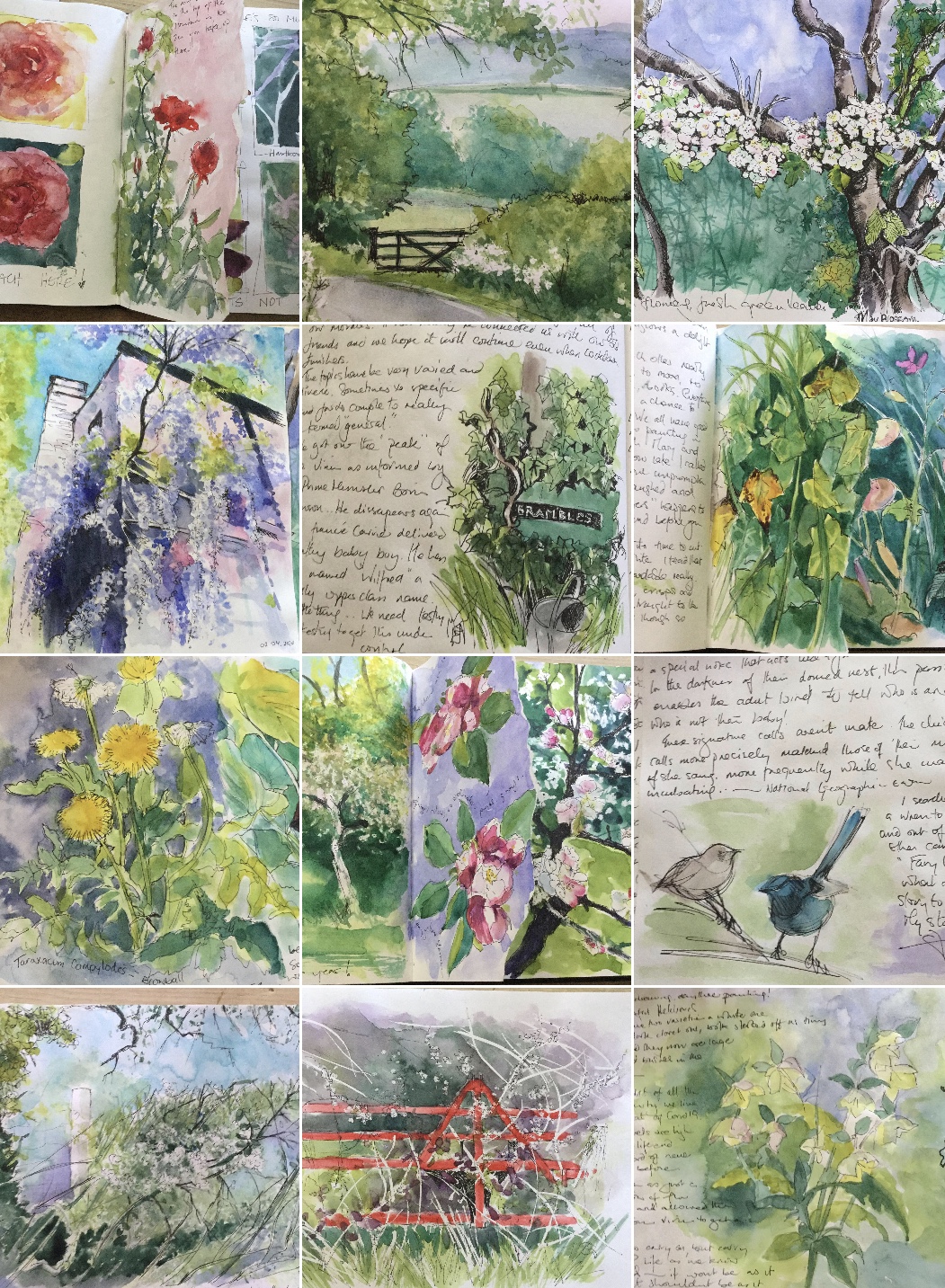 Painting the Autumn leaves.
Enjoy this taster video, and watch me paint.
I'm painting with my favourite transparent watercolours, over indelible pen.
This page has a focus – Its all about what to write and how to write around your sketches, while making the page look interesting.
This video is just a teeny tiny taster of what you get in my video tutorials. Sketchaway5 videos are 40 minutes long and you get two with every module.